NIKLAS STARTED USING THE HOUSE HE GREW UP IN AS PLATFORM TO SUPPORT YOUNG ARTISTS AND DESIGNERS.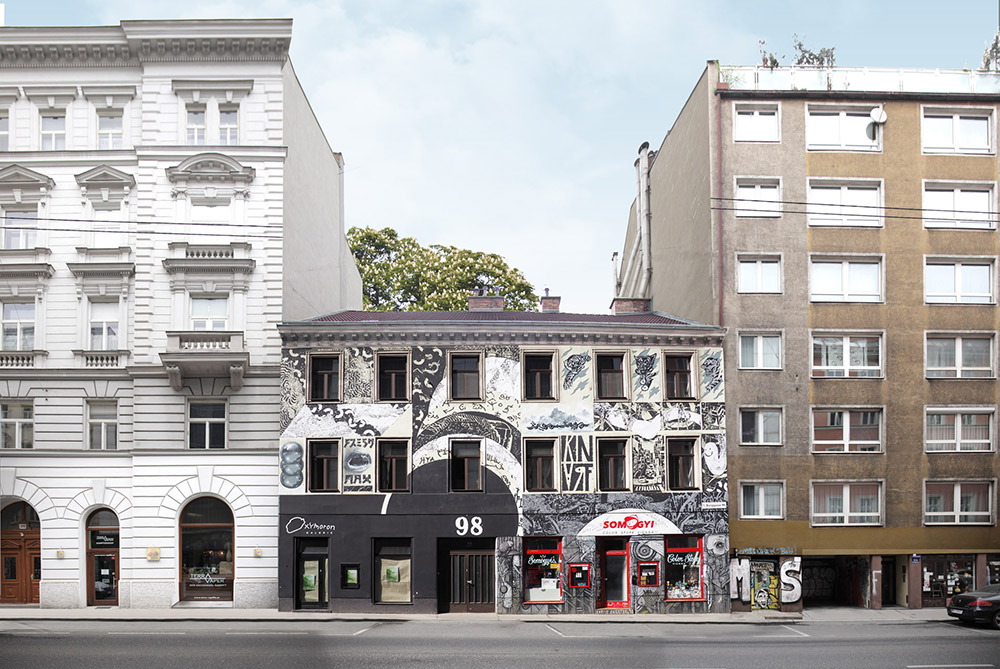 A house like no other
I transformed my family house into an art and design hotspot. Inspired by Hundertwasser and 5pointz, Burggasse 98 came to life in 2014, when I organized the Irga Irga crew to paint the facade of my house. Since then I have formed a network of artists and designers, who use the house as a platform to exhibit and work together.
Designdays 98
The house also serves as an event location. In 2018 we formed a culture-association and renovated the basement. By organizing the "Designdays98", we provided a platform for young designers and artists to showcase their work.
Motivation and inspiration
By constant development and the power of collaboration, this project I started activates interest and help from all sides. Therefore it is growing all the time. Find more information about our recent projects and exhibitions on our website www.burggasse98.com

---